Welcome to SouthPointe!  God loves you, has a wonderful plan for your life and wants to have a personal relationship with you.  Our prayer at SouthPointe is that you have a church family to be a part of where you are growing in faith and love.  At SouthPointe you will find encouragement, hope, Biblical truth and friends like no others.  Worship with us this Sunday! 
























Pastor Doug
SOUTHPOINTE                 Church of the Nazarene

A Church Where You Belong!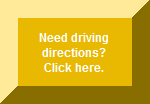 SERVICE TIMES

Sundays:   Sunday School 9:30 a.m.   Morning Worship  10:30 a.m.

Evening Worship  6:00 p.m.

Wednesdays: Adult Prayer & Bible Devotion--Children's & Youth Services  7:00 p.m.

Nursery is provided at all services

Check the EVENTS tab for upcoming special events!